Alcyone is a Gambling 34 designed by the legendary Norwegian designer Jan Herman Linge in 1970. She was built in 1973 by KMV in Norway, and launched in 1974 with an eye to racing under the name Skiff II. She won a few races in her time, then took to a more leisurely life of cruising including a trip to Svalbard to find some ice, and then we came along and bought her.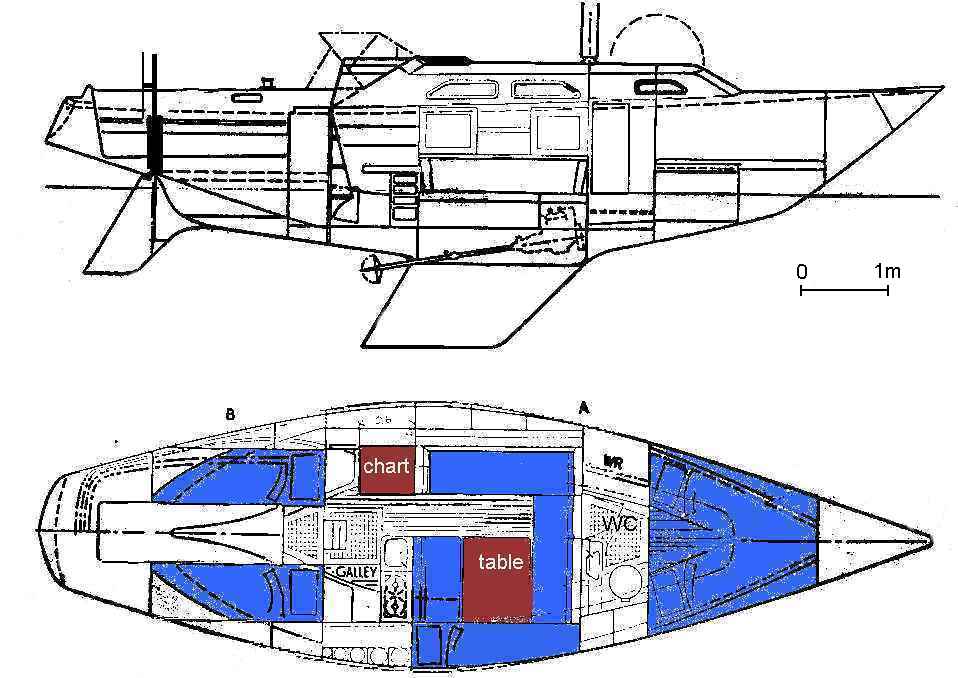 The Gambling was Linge's take on the IOR 3/4 tonner class, but the design never enjoyed the global success of the Yngling and Soling designs. It is however a very solidly constructed boat, sails brilliantly on most points of sail and hasn't yet displayed the "broach coach" characteristics that some 3/4 tonners are renowned for. The engine is mounted midships under the mast which helps the sailing performance as for engine maintenance access...just don't ask about cooling water pumps.
We took over the Alcyone in October 2017 and proceeded to re-fit as we saw appropriate. Fortunately several previous owners lavished attention on her, and we had to undertake relatively little major work. New rigging, new anti-foul, new instruments, new hoses in various places...and so on. It still took 2 years to get her to a place we were happy to cross an ocean in her, but we eventually got there.
Sails wise we have opted to go for the low tech solution of hanked on head sails and a slab reef main. We had some issues with the roller furler when we first got the boat. One advantage of her racey past was a full set of hank on head sails so the choice was pretty easy to make! We also have 2 spinnakers, a storm jib and trysail and plans to get a cruising chute. John dreams of recreating this photo from the original sales brochure... watch this space.